Pioneer for private equity
Decades of experience
We have been launching specialized private equity programs since 1995 and offer investors global access to private equity. We are focused on the growth and buyout segments of the Primary market. Investors can invest globally or with a regional focus in the US, Europe, or Asia, which can be selected by individual preference. We also offer specialized Secondary, Co-Investment and Impact programs.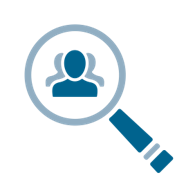 Selection
We set our focus on analysis, expertise and discipline
As a pioneer in private equity, we are familiar with the entire investment universe and focus on selecting the most experienced managers and high-quality investments. We analyze relevant investments thoroughly and undergo a deep review of their risk-return profile and compliance with sustainability criteria.

Allocation
Focus on specialists
We are focused on allocating to fund managers that are highly experienced in the sectors they invest in and able to achieve outperformance while investing sustainably.

Construction
Intelligent portfolio construction
For over three decades we have built diversified portfolios that offer attractive returns in private markets and protect the capital of our investors.

Management
Active portfolio management
We actively manage our portfolios of investments, maintain close contact with the managers we invest in, and follow the development of each investment closely. We are a long-term partner providing our investors with expert diligence and a strong global network.
Reporting
Transparency and reliability
Our investors regularly receive comprehensive information about their investments in an individual, digital, and secure manner. We go beyond legal reporting requirements and focus on transparency.